As a player, and in general, I don't like being told what to do. One of my favorite parts of DnD is having the freedom to do pretty much whatever I want (or at least being able to try). When I feel as though decisions are forced upon me, it feels like one of the best parts of the game is taken away. However, as a DM, I recognize the infinite wisdom in occasionally giving your party some some structure and direction. All aboard, bitches! Today I'm talking about railroading.
Todays Article Will Discuss:
Railroading can be Good
Your Campaign is a Soccer Ball
A Freaky-Faced Example
Railroading Can be Good
Just incase you're not familiar, I'll quickly and broadly define railroading as when the DM takes the players through a linear story with a predetermined progression. This approach relies heavily on the DM for narration and prompting the party along, whereas the sandbox approach is more driven by the players taking initiative and forging their own path. Neither is right or wrong, and its not a black-and-white issue either, rather more of a spectrum. Ideally, I think a great campaign will bounce back and forth between giving the players freedom (sandbox) and giving them structure (railroad).
You may want to provide freedom in situations where the party's decision will drastically alter the story or plot. An example would be if the party acquires powerful, world ending, information. Give them the freedom to choose what to do with that info: tell a major faction, alert the public, cover it up, leverage it for that sweet sweet imaginary gold, etc., etc.
On the other hand, you may want to provide structure if the party has no clear motive or objective. If they're bumbling about, force them into a situation that kick starts an adventure and gets them movin' and groovin'. The bottom line of what I'm trying to say is you should give the players meaningful choices, with the occasional predetermined scene to get the ball rolling.
Your Campaign is a Soccer Ball
I feel like using an analogy, so flex that beautiful imagination of yours and pretend that your campaign is a soccer ball. This ball is destined to journey from the top of a mountain to the bottom. Initially, just a small push in any direction will get the ball bouncing and rolling. Its got a lot of freedom of movement, and it could end up in all sorts of places. It might lose speed at a flat spot or get caught in some bushes. It could wind up in the river or get picked up and kicked around by another hiker.
The point is, eventually the ball will naturally stop traveling down the mountain and the campaign stops progressing. It will need some intervention – ie brief railroading – to get it moving again. You could go drop-kick it, or shot put it, or even bowl it down the mountain. No matter your approach, you just need to apply some force in a direction to send your soccer ball of a campaign back on its haphazard journey.
A Freaky Faced Example
The inspiration for this article comes from a recent session in my Eberron campaign. The pirates…mafia contractors…artifact hunters heroes had just landed their airship at the largest and most prestigious arcane university. They traveled here based on a tip from Greg the Demon Overlord, who claimed there is an item in a vault beneath the university that will give them an edge over the "end of ze world" threat.
After a brief campus tour and a pitstop at the library, instead of giving them complete freedom and access to campus, I pushed them into a situation that offered them:
access to a knowledgeable NPC,
an opportunity to ask large-picture plot questions,
and a clear objective that can be approached multiple ways.
I did this because 1) describing large, populated scenes isn't a strong point of mine, and 2) the campus (borrowing bits from Strixhaven) is waay too cool to just make shit up. I wanted to make sure each of the school's colleges had its own unique vibe, and the only way I can do that is by prepping. The most effective prep happens when you know the direction that the party is headed.
Anyway, the party had just acquired a Demonomicon, which worked as the perfect narrative vessel for me to give the party some direction. Due to the book's powerful and dark magical energy, it was quickly noticed by a university staff member. The party was tracked down by the groundskeeper (Thelonius, a drow with various bits of metal sticking out of their face) and his hellhound. They were then "strongly encouraged" to visit the Oracle, who gave them a quest to find out what happened to some missing students. Ta-da, now I can do some in-depth prep for Witherbloom and my players once again have a clear goal with the freedom to proceed however they want. 
I hope you found this article useful, and don't be afraid to give the soccer ball a kick every once in a while!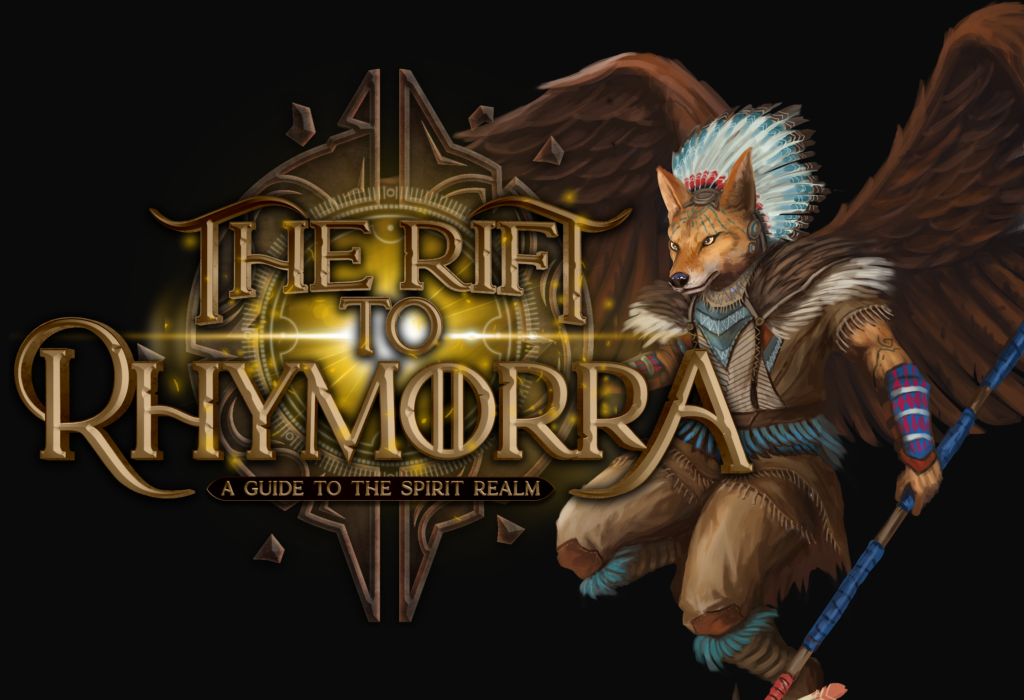 FREE 5 day email course
Be sure to join the email list and sign up for the FREE 5-day email course centered on running your very own homebrew campaign! You'll learn everything you need to get started, from designing a story arc to reacting to (unexpected) player choices. 
Sign Up Now!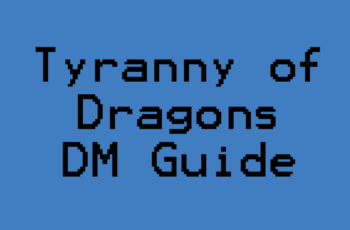 Want to fight Tiamat? Check out this Tyranny of Dragons...
Read More