"So you want to get rich, eh, kid?" the dapper half-elf said with a chuckle and a flash of perfect teeth. "I can help with that, just need a quick favor is all." Organized crime can go by many different names – mafia, gang, mob, cartel- and has been prevalent in every culture for thousands of years, so it makes perfect sense to include them the world of Dungeons and Dragons. If your players are up for it, have them join the lucrative and dangerous realm of racketeering.
This article will discuss:
• Why Organized Crime?

• Types of Criminal Organizations
• Members of the Crime Family
• The Mafia, Magic, and You
• 5 Types of Mafia Jobs
• Benefits and Downfalls of Mafia Life
Why Organized Crime?
Now why in the name of everything holy would you want to pretend to be criminals in a fantasy world? Because you can, that's why, and besides it's infinitely safer than trying to join a gang in real life. Aside from that, there's something about resource collection (even if the resources are made up) that makes the lizard brain happy, and the mafia has access to a lot of resources. Must. Appease. Lizard. Brain.
In a more real sense, maybe players at your table have saved the world 100 times and want to try something a bit different. Perhaps your players are inevitably going to break the law, kill people, and be all around ruffians anyway, so why not lean into it instead of trying to resist? You could also run it for the players to still be heroes who join the crime world undercover in order to take it down from the inside.
Types of Criminal Organizations
There are a million and one different ways to build up your crime family, but I think its important to take a narrow scope here. They may dabble in a handful of crimes, but more than likely have built up a reputation and specialty in one specific area. Below you'll find a list of different criminal activities to get some ideas flowing.
• Selling, creating, and distributing drugs or other illegal substances
• Contract killers (AKA hitmen for hire)
• Heists and high-end theft
• General thuggery and mugging
• Underground animal trade
• Counterfeit goods
• Loan sharking
• Weapons trafficking
• Political and military bribes or corruption
• Blackmail extraordinaire
• Kidnapping and ransoms
• Money laundering
• Fencing (buying + selling stolen goods)
• Protection racket ('Give us money to 'protect' you, or else')
• Underground fights or gambling
• Charismatic scams and schemes
Go ahead and pick a few that would compliment each other and think about how the organization would fit into your game world.
Members of the Crime Family
Your criminal organization may be small with only a handful of members, or it could involve hundreds of people across multiple nations. Either way, there needs to be some form of structure within the organization. I'm going to lay out a few stereotypical positions that are likely to exist. Feel free to add more or exclude any from the list.
The Don, The Godfather, Mr. Big Cheese
This person runs the show, is probably a bit older and more experienced, and is both highly respected and feared. At this point they aren't too involved in the day-to-day operations unless its to make a point about something personal. Cross or disrespect this person in any way and you're sure to be swimmin' with tha fishies.
The Inner Circle
This could be a single person or a couple of different people – often actual family members. These individuals are the closest members to the Don, and may even be the only ones who are allowed to be in the same room as them. They serve as trusted advisors, are incredibly loyal, and have probably been in the organization most of their life.
Middle Men, Capos
These members are the leaders of smaller, localized, groups of criminals. They act very much like middle management. The Don, or a member of the inner circle, gives them certain tasks to complete or territories to 'patrol', and the Capo ensures that it gets done. As a Middle Man, failure to contribute to the organization will quickly result in forced removal.
Soldiers or Grunts
These individuals report to a Capo and are the ones who are in the thick of the day-to-day operations. Grunts would be the ones who rough up a shopkeeper for not paying protection money, or the ones who steal wagons and perform the drug running. They're also the most expendable and replaceable.
Enforcer, Brute
An enforcer is an immensely strong individual who is an expert in handling the dirty work. They're very similar to a grunt, except they are much higher up on the food chain and work directly for the Don or a member of the Inner Circle.
The Face
This charismatic individual represents the crime family in all public manners. They are extremely likeable and probably well known. The Face may have once been a lawyer, business owner, or politician, but has since been corrupted or bribed. The Face doesn't deal with any of the inner workings or dirty work from the criminal organization. Instead, their job is to simply keep their mouth shut and keep the wheels turning, so to speak.
The Mafia, Magic, and You
Since your campaign presumably takes place in a magical setting, you'll need to modify some of the typical tactics of the mob. For example, instead of beating somebody up and holding them upside down over a vat of acid to gain information, they may instead use a Zone of Truth spell, along with some form of psychic damage.
If your version of the mafia sells things on the black market, be sure to include taboo magic items such as dragon scales, forbidden spell scrolls, and outlawed potions. They'll also use magic to assist in robberies or scams via Polymorph, Disguise Self, or Invisibility.
Your criminal organization may even try to keep a monopoly on magic users. They could viciously track and hunt down any spell casters who are not part of the family to eliminate any potential threats or competition.
Basically think of all the different activities that the mafia would be partaking in, and ask yourself "How could this be enhanced or improved with magic?".
5 Types of Mafia Jobs
Just like with an Adventuring Guild, the Mafia will assign different jobs and tasks to members of their organization. This is where your PCs can come into play. Start by giving them very simple and innocuous-seeming tasks. As they build up trust and prove their worth to the Don, start giving them jobs and tasks that are more dangerous, more illegal, and have a higher consequence for failure. Here are a few examples to give you some inspiration for when you're actually playing.
Collect protection money

The PCs will likely start off as grunts and this is a perfect mission for them to prove their worth to 'Tha Family". PCs must go to [Insert NPC Here]'s shop and collect money from them. If, and when, the NPC refuses or is unable to provide money, PCs must find a solution such as breaking things, threatening to burn down the store, taking items, etc.

Deliver shipment of illegal potions

After proving a bit of loyalty, the PCs are entrusted with a valuable and super illegal package whether it be drugs, potions, or random outlawed spell scrolls. They're given a time and location, and are expected to deliver the package and collect the payment from some shady individual.

Teach someone a lesson

So it turns out that Leonard "Lucky Lou" Giovanni has been skimming from the family pot for quite a while now. It's about time somebody taught him a lesson. He's a sharp kid, we don't want him dead. We want him to beg for death.

Gather intel for blackmailing

A new royal decree is about to go into effect that will make it extremely difficult to hide the trail of blood money coming into the organization. Go gather some information about the king. The information must be a terrible secret or something incredibly embarrassing. Embarrassing enough to make him change his mind about the royal decree altogether.

Set up an underground casino or fighting ring

At this point, the PCs are likely to be Capos or even members of the inner circle. It's a large task with a lot of freedom, but the Don has high expectations of them. They must secure a location, gather the required equipment, and of course not get caught.
Benefits and Downfalls of Mafia Life
Since a campaign centered around a criminal organization will run differently and have a different 'feel' to it, it's important to think about the various pros and cons from the perspective of a character who gets caught up with the mafia. 
Benefits
Gold: Lots and lots of gold, platinum, jewels, and gems. This is the most obvious and concrete benefit of joining the mafia. Everybody loves having a bunch of imaginary money.
Resources: In addition to material wealth, the mafia can also provide characters with a multitude of resources that may be difficult or impossible to acquire otherwise. This could include access to a top of the line enchanter, exotic mounts, rare spell components, or stronger weapons.
Power: As the PCs move up the 'food chain' of your criminal organization, they will start to wield more and more power both inside and outside of the organization. They might get a few grunts who work for them. The mob might be able to help 'take care' of a few problematic figures from a PCs past.
Downfalls
Dangerous work: There's a reason that most of the mafia's activity is illegal, and when something is illegal there is a good chance that violence can easily get involved. Aside from that, members of the mafia are incredibly dangerous in their own right and PCs should take care not to offend them.
Get double crossed: This could happen in any line of work, but it seems a lot more likely when the mafia is involved (also a bunch of drugs, money, and power). Anyone, at any time, could suddenly become a snitch or stab the PCs in the back in order to give themselves and edge.
Gain a negative reputation: This depends on how overt the PCs actions are, and whether it's know that they have mob ties. They may be treated like criminals (for good reason), unwelcome in certain areas, or instantly targeted by guards. 
That's all I've got for today. Hopefully this article gave you a few ideas for creating a fantasy mafia and getting your characters involved! Thanks for reading 🙂
The Rift to Rhymorra: A Guide to the Spirit Realm is an 85+ page supplement that includes…
A brand new class for 5e: The Wardweaver
Over 30 creatures
40 spirit-themed magic items
7 locations
Premade adventure module
and more!
Early Bird Bonus: Receive a free limited edition metal token if you support within the first 48 hours!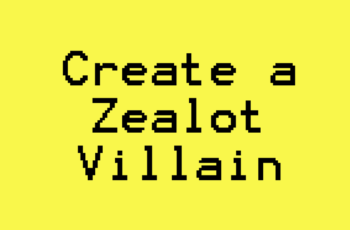 If you need a new villain for your campaign, try...
Read More