Hey there, welcome to my Tyranny of Dragons DM Guide. In today's article I'll be going over Chapters 2 and 3, since they got a bit rolled together during the course of playing (but more on that later). If you missed it, you can find the DM Guide to Chapter 1 here. Just like in the last article, I'll be giving a rough overview of the chapter(s), some important shit that you'll need to know, some specifics on how I prepared the sessions, and my reflections on everything.
Obligatory, if you are Zanskar, Nix, Bronmir, Liza, or Cumulus. . . don't read this. It will ruin things for you later on in the campaign. Alright, anyway…
Today's Article Will Discuss:
Chapter 2 + 3 Overview

Important Shit to Know

Chapter 2 Preparations

Chapter 3 Preparations
Tyranny of Dragons Chapter 2 & 3 Overview
At the end of the first chapter in this adventure, the party has (presumably) successfully defended the town of Greenest against the Cult of the Dragon raiders, including an adult blue dragon. 
In chapter 1, my group of players learned that there was a clutch of dragon eggs at the camp and actually convinced the attacking blue dragon to stop their attack. They played upon the dragon's greed and vanity to convince it that its eggs weren't safe and that the cult was going to be giving their treasure hoard to someone else. In the book, the dragon eggs don't actually belong to this blue dragon but that is something that I overlooked / ignored / changed for my benefit. Always remember that everything is completely made up, and you can change any details whenever and however you want – just try to be consistent about what you're changing.
Chapter 2
Chapter 2 begins with the PCs being tasked by Guv'nuh Nighthill to follow the obvious tracks of the cultists and investigate their camp to learn a bit more information. Before they leave town, they are approached by a wounded monk who humbly asks them to search the camp for their master Leosin Erlenmeyer (that's not his actual last name but it's what we call him) who was captured during the raid. After gathering any supplies they may need, which may include getting horses or extorting the town's court mage for magical sneaky slippers, the adventuring party sets off towards the cultist's camp. 
The cultists are very cocky about their successful raid, and following their trail is a trivially easy task for the PCs. During their journey, they may come across a few groups of straggling cultists or cult members acting as part of the rearguard but they can be easily dispatched or avoided with stealth. 
The main attraction for chapter 2 is the cultist's camp, which is teeming with activity – though security is quite relaxed. The camp features guard towers, slaves, kobold quarters, and some other larger tents for the leaders. The book isn't super clear or specific on what's actually in the camp, so get ready to have some fun improv shenanigans and make stuff up as you go. 
Chapter 3
Chapter 3 focuses on the cave and dragon hatchery in the camp. There are many people online who would tell you to combine Chapters 2 and 3, and I'm also going to be one of them.
As the book is written, PCs rescue Leosin and return to Greenest. They are then asked to return to the cultists camp, only to find out that it has been abandoned (except for the dragon hatchery and a few cave dwellers). I've combined the chapters partially due to the fact that my PCs were actively seeking the dragon eggs and figuring out how to steal them, and partially because it seems to streamline the story a bit (though it certainly does increase the danger and threat level).
The PCs at my table did a helluva job of convincing guards and cultists to let them through, and were able to quickly gain access to the eggs without causing a ruckus. For this reason, I'm not incredibly familiar with Chapter 3, but I'll still do my best to provide any insight and help that I can.
Important Shit to Know
NPCs
Leosin, the monk who didn't want to be saved
Leosin is a Harper and has been trailing the Cult of the Dragon and following their activity for quite a while. During the raid he allowed himself to get captured (unbeknownst to his companion) so he could take a closer look and gather more intel. The most notable feature about him is that he really doesn't want to be saved, despite the plot advancement loosely relying on the fact that he does get freed.
Trying to save this monk is what eventually alerted the cultists to the presence of the PCs, after they had successfully stolen the eggs (with the help of an invisibility spell). You may be tempted to make the monk WANT to be saved, but I recommend against it. It definitely threw a wrench into things and was the final straw that broke the ever increasing shakiness of my PCs plan. Plus it was a super 'wtf moment' for all the players, and you love to see that sort of thing. 
Frulam, dat bitch
Frulam is a Wearer of Purple and acts as the right-hand-woman to Rezmir. She is not quite as powerful as Rezmir and could definitely be defeated by the PCs, assuming they are able to do it stealthily without alerting the entire camp to their presence. While the PCs are scouting out the camp, I used Frulam to give a nice expositional speech to the entire camp and I recommend that you do something similar to help establish who she is and her role within the cult.
As the book is written, Frulam is supposed to stay behind and help guard the dragon eggs after the camp has been evacuated but since we'll be combining chapters 2 + 3, this is going to be changed a bit.
Rezmir, the black wyrmspeaker
Rezmir is a pretty serious NPC in the first few chapters of the book and she is the one calling all of the shots. It's not recommended that the PCs try to fight her (at least not yet), since she's pretty powerful and will probably wipe the floor with them. I had Rezmir make a small appearance during Frulam's rallying speech to show that she was in charge, and to make it known that the camp would be packing up and moving towards their next destination.
A sneaky PC may also catch a few nuggets of information by trying to eavesdrop while she is in the 'leader tent'. One of my PCs took the 'Gold Dragon in a Past Life' background, which worked perfectly since I was able to use that to demonstrate the power of the Black Dragon Mask that she wears (see below for more specific information). 
Structure
Tyranny of Dragons Chapter 2
Honestly this section is a very free form shitshow. It's going to rely very heavily on theatre of the mind and being flexible and adaptable. If you're a newer DM, this might seem like a huge overwhelming and daunting task, but it's really not too bad if you just remember to have fun. You don't necessarily have to draw out the entire camp or show your players the actual map of this area, but it can help to at least sketch out a rough section with a couple of 'landmarks' on it.
Tyranny of Dragons Chapter 3
This section is composed of the cave and dragon hatchery and is a lot more straightforward to prepare for than the camp in general. It is very well defined and is laid out like a typical dungeon crawl with each room (or area, since it's a cave) having specific descriptions, items, and creatures for the PCs to interact with.
Ultimately if PCs work their way through the entire cave they will face off against quite a few different enemies (guards, ambush drakes, kobolds, cyanwrath, and frulam), come across a shrine dedicated to Tiamat, and eventually find the dragon hatchery with a few of the eggs.
It's definitely worth glancing through Chapter 3 a bit before the PCs get there to smooth things out, but thankfully with its straightforward nature you can run it pretty easily by just reading each room as you go.
Tyranny of Dragons Chapter 2 Preparations
Since the camp is the main area in this chapter, that's what I'll be focusing on. The book wants your players to just walk right in and pretend that they belong, so here's a couple of things that you may want to make a point of while describing the camp:
Nobody is wearing their cultist regalia – everyone is regular clothes / armor
There's lots of activity in the camp, but it's very chaotic
Celebratory mood in the air, it's like a dozen micro-parties each with booze and loot
Camp seems to be fairly separated between kobolds, hired mercenaries, and cultist leaders
Security is very relaxed
As far as actual scenes and descriptions that you want to include, take a few minutes to think about each of the following areas and jot down a few notes. Remember that it's a pretty loose and abstract chapter so don't get bogged down by spending too much time preparing these descriptions. 
Kobold area

I imagined the kobold's area near the front of the camp as the most chaotic and lawless. They might be fighting over scraps of meat and treasure. Mostly they keep to themselves though, unless being ordered to move crates and boxes by a cultist leader

Mercenary area

This part will be a bit more civilized. Perhaps some of the mercs are drinking and playing card games in and around their tents. If you really want to get fancy you can think of a couple different factions of merchants who were hired, each with their own flavor. 

Leader tent

Since there's two guards posted outside of the tent who will stop anyone and everyone from going in, don't worry too much about the interior of the tent. Instead consider who would be inside and the conversations that they might be having (planning the next move, etc). PCs can gather a lot of information in this chapter if you let them.
Frulam's Speech
I got this idea from reddit, but I can't seem to find the exact post to link to. Anyway. While the party was scoping out the camp, I had Frulam give a rallying speech to the entire camp (with a magical old-timey microphone thing of course). She congratulates everyone on their successful raid and gets people hyped up. Then, Frulam turns her attention to Leosin and starts calling him out for being a spy and a Harper. Ultimately she holds up a knife to Leosin's throat and asks the crowd, "and what do we do to pesky little rats?" before Rezmir steps out of the leader tent and shuts her down. 
Rezmir's Interruption
Rezmir interrupts Frulam's speech and has her lower her dagger, stating 'That's enough Frulam, we want him alive". Since I knew I was going to be combining Chapters 2 and 3, I wanted to make it clear that the cult was going to be moving on with their plan and wouldn't be actively present in this region anymore. I used one of my PCs backstory (of being a Golden Dragon), to achieve this. 
After a sentence or two, Rezmir noticeably smells something and looks in the direction of the PCs. She then proclaims that she doesn't know how they achieved it, but somehow the people of Greenest or the Harpers have recruited the help of a Gold Dragon. With the help of the black dragon mask, she is able to detect traces of its presence. With that, she tells everyone to enjoy the night and continue celebrating, but that the camp will be packing up and moving on first thing in the morning. 
Leosin's Anti-Rescue
Now for the man of the hour, Leosin. My PCs were very close to just ignoring him completely and focusing on their main mission (steal dragon eggs), but ultimately they tried to rescue him. Try to really sell the fact that he doesn't want to be rescued and isn't happy about it. If the PCs explain what they're doing, he may hiss at them that he got himself captured on purpose and that they're blowing his cover. 
I essentially used Grapple rules for determining whether the PCs were able to take him, which worked nicely. Although I later re-read that section of the book and apparently he's supposed to be too weak to actually put up a fight. Oops, oh well. 
Tyranny of Dragons Chapter 3 Preparations
Since my PCs went straight for the cave, I didn't actually have anything specifically prepared (I thought it would take them longer to get here for some reason). The biggest changes that I made to this chapter were the guards at the entrance, the number of dragon eggs, and Frulam's quarters. 
My best advice for this chapter is to use what the book gives you. There's a map of the cave system and each 'room' has a description and any potential encounters. The more you're able to read this chapter ahead of time, the smoother it will go. But even if you don't get a chance to read it early, 
Instead of having the guards near the entrance be hiding and protecting the cave, I had them be very noticeable and stop the PCs from entering initially. The only creatures coming in and out of the cave at this time were kobolds moving carts of treasure. My PCs again used their slick talking and quick thinking to convince them that since they're moving camp in the morning they were here to secure the dragon eggs (and even persuaded one of them to help with the actual heavy lifting). 
Since my PCs were escorted directly to the hatchery, they were able to skip over pretty much everything in the cave (by choice) and therefore I truly do not have a ton of advice for chapter 3 specifically. I did a bit of a montage scene of them traveling through each room on their way to the hatchery. Apologies. You'll figure it out and do great things. 
If you do end up combining chapters 2 and 3, just keep in mind how you plan to progress the adventure and story once the PCs get back to Greenest. Sprinkle in bits of information about the cultists plan where ever you feel is appropriate. Since the PCs did not rescue Leosin (and he wouldn't be able to escape due to shenanigans), I used the original quest giving injured monk to lead the PCs towards Elturel and chapter 4. No matter what happens, just remember to have fun and be prepared to be flexible with how you progress the story! 
Thanks for reading, I hope you found it useful 🙂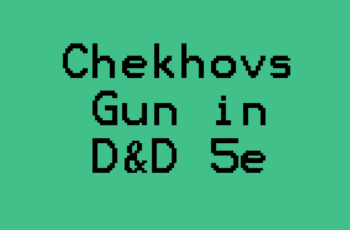 Trick your D&D players into thinking you DEFINITELY had things...
Read More