$25.00
Hunt down Interplanar Mercenaries in this wild goose chase through the spirit realm. It's a ready-to-run adventure module that everyone in your party is sure to love!
This 100 page 5e supplement features:
💫 New 5e class: Wardweaver – harness the power of spiritual energy
👻 Spirits for every occasion – evil spirits to vanquish, trickster spirits to befriend, and everything in-between
💣 A treasure trove of magic items – uncover and equip item sets to ensure your PCs go from zero to hero
🧭 Ancient locations to explore – complete with maps and random tables
For a limited time, when you purchase The Rift to Rhymorra you also receive two bonus PDFs ($20 value):
Ekemon's Exotic Mounts

How to Start Your First Campaign
Offer expires on Sept 30!
09/30/2023 11:59 pm
Description
The Rift to Rhymorra is a 5e-compatable supplement that introduces and explains the wondrous plane of Rhymorra, also known as the spirit realm. This 100 page book is loaded with tons of options for players and game masters alike. Whether you want to befriend a talkative Morpo, train with a sinister Purleva, or glimpse forbidden knowledge by dancing with a Ballet Baroness, The Rift to Rhymorra provides everything you need to go questing in the Spirit Realm!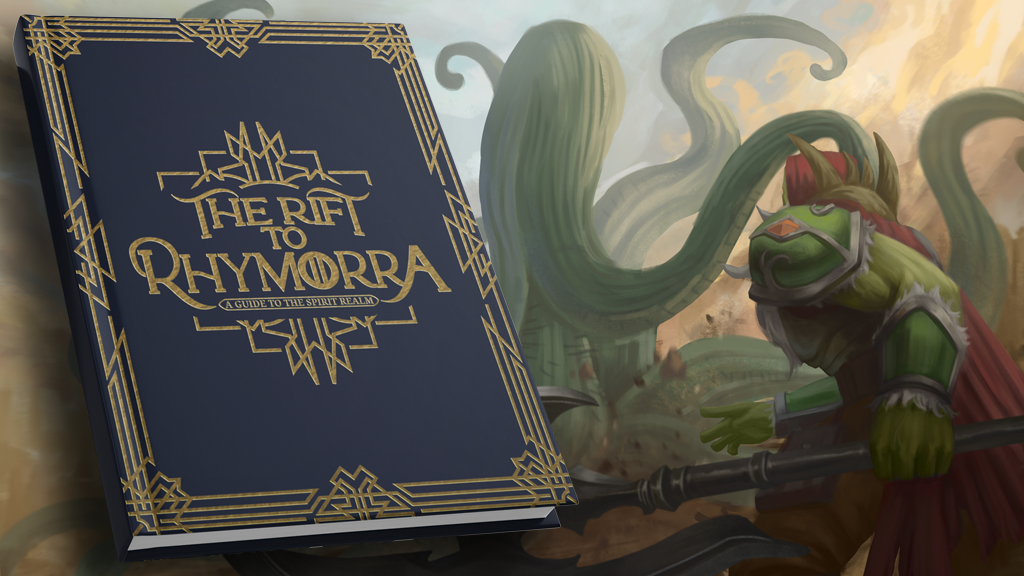 With this complete digital bundle, you will…
Quickly and easily find what you need with a searchable PDF
Immerse your players with VTT tokens for every creature
Host epic battles on full sized maps (gridded and gridless versions)