So, the players felt like putting one Bag of Holding inside another one? Dope. Welcome to the Astral Plane in 5e. No idea what that means? Take a 5 minute break and get learnt in this quick and dirty guide. 
In this article I'll very briefly discuss the following:
What are Planes in D&D 5e?

Material Plane
Inner & Outer Planes
Transitive Planes

What is the Astral Plane?

How to get to the Astral Plane?
What to do in the Astral Plane?
What are Planes in D&D 5e?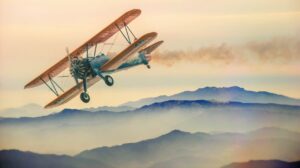 Although every campaign setting is unique in its own right, there are a handful of recurring planes of existence within D&D cosmology. You can think of each plane as a separate realm, world, dimension, or reality – whatever makes the most sense to you. Each of these planes exist within the universe simultaneously, with each plane behaving by its own set of rules. There are some nifty diagrams that try to layout the location of the planes in relation to each other, but I wouldn't spend too much time worrying about that. I don't think it's really supposed to make too much sense 'cause it's awfully tricky to represent multiple planes of existence in a 2d or 3d space. But anyway, here's a quick rundown of the most common planes in D&D:
The Material Plane – "You are here."
Where things physically are. Time moves in the forward direction and matter behaves "normally". The Material Plane is basically the D&D equivalent of life on planet Earth. The majority of campaigns will start their adventures here, and many campaigns may not leave the material plane at all. 
The Inner and Outer Planes – "I've a feeling we're not in Kansas anymore."
The Inner Planes

The Inner Planes are composed of the elemental planes: Air, Water, Fire, and Earth. These planes contain the pure and unbridled energy of each of these elements. I like to think of them as churning hellscapes of raw power.

The Outer Planes

The Outer Planes can vary wildly in their appearance and composition. They are often the homes of otherworldly beings such as deities and devils. In a gross oversimplification, you can think of them as somewhat similar to the concept of Heaven and Hell. They might resemble the material plane at first glance, but can behave by drastically different rules.
Aside from using very powerful magic, adventurers must travel through a set of metaphorical planar bridges, called the Transitive Planes in order to get from the Material Plane to either the Inner or Outer Planes.
The Transitive Planes – "Neither here nor there."
The Ethereal Plane

The Ethereal Plane is basically a bunch of mist and fog. It directly overlaps with the Material Plane and allows adventurers to travel to the Inner Planes. It's not super accurate, but I always picture the ethereal as similar to when Bilbo puts on the ring.

The Astral Plane

The Astral Plane does not directly overlap with the material plane (stay tuned for more), but is accessible from both the Material Plane and the Outer Planes.
What is the Astral Plane in 5e?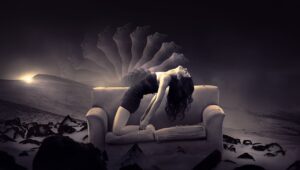 The Astral Plane is a distant world composed of vast nothingness. There is an endless silver sea with faint twinkling stars on the infinite horizon. The lack of overlap with the Material Plane means that travelers do not travel through the Astral Plane with their actual bodies. Instead they navigate this trippy ocean with theirs souls.
How to get to the Astral Plane?
Aside from listening to a 20-minute guided meditation Youtube video or good ole fashioned DMT, the party can travel to the Astral Plane using magic (duh). But more specifically, with a spell called "Astral Projection". The effect of this spell is basically that you and your buddies get a collective out-of-body experience. Your body is left resting in its place within the material plane – not needing to breathe, eat, or drink –  while your spirit gets fucking shot out of a cannon into deep outer-space. A silver cord attached to a traveler's back keeps them tethered to the Material Plane. Also, heads up, if this cord is severed you instantly die.
As previously mentioned, adventurers in D&D can also open a gate to the Astral Plane if they start messing around with placing one extradimensional space inside another (two bags of holding, for example).
What to do in the Astral Plane?
Not really a whole lot, though your party may encounter a roaming Astral Dreadnaught or some Githyanki astral ships. As a Transitive Plane, its main function is for travel from the Material Plane to the Outer Planes. This can be done by hopping in to a swirling whirlpool made of color (astral color pool). These can be found scattered about the Astral Plane and are typically one-way trips. 
Thanks for checking out the article. I hope you enjoyed it and learned a thing or two about the 5e Astral Plane! Send your thoughts to aaron@thealpinedm.com
For more information about the Astral Plane and its history, check out this awesome in-depth article by DumpStatAdventures.

FREE 5 day email course
Be sure to join the email list and sign up for the FREE 5-day email course centered on running your very own homebrew campaign! You'll learn everything you need to get started, from designing a story arc to reacting to (unexpected) player choices. 
Sign Up Now!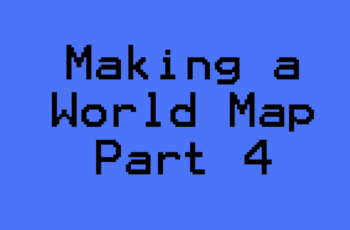 In the final post of the map making series, I'll...
Read More